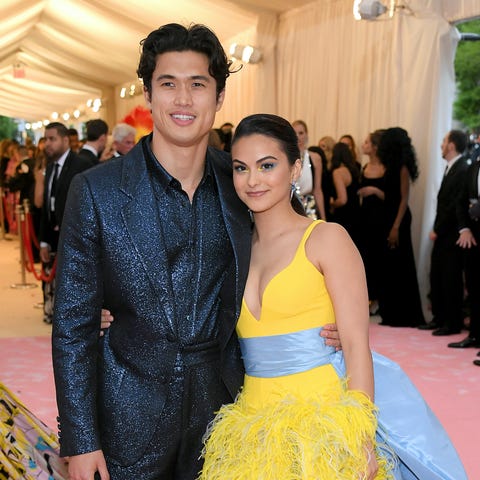 Neilson BarnardGetty Images
Riverdale stars Charles Melton and Camila Mendes are celebrating their one year anniversary.
The couple just said "I love you" to each other publicly on Instagram.
---
If you're still in shock and dismay from Liam Hemsworth and Miley Cyrus' breakup and all you do is sit around watching The Last Song while gently crying (anyone?), it might be time to ship a different celebrity relationship. So allow me to present Charles Melton and Camila Mendes.
This IRL Riverdale couple just celebrated their one-year anniversary, and both of them hit Instagram to publicly declare their love for each other in posts that are best described as highly cute. Like, look. LOOK WITH YOUR EYES!
I'm weak. Reminder: Charles and Camilla have been dating for, duh, a year, and first sparked romance rumors in September, when they were seen cozying up together on a beach towel with friends.
They went Instagram official about a month later in October:
And made their first red carpet appearance together in December:
Despite the public declaration of love, Charles and Cami are actually pretty private about their relationship. Back in March, Cami said "In my day-to-day life, I am an open book. But I've also developed this sixth sense. I understand how my spoken words can translate into written words and how things can appear out of context. It's like, yeah, even though I feel comfortable talking about some things, do I really want to see it written over and over again? Sometimes, it's not really worth it."