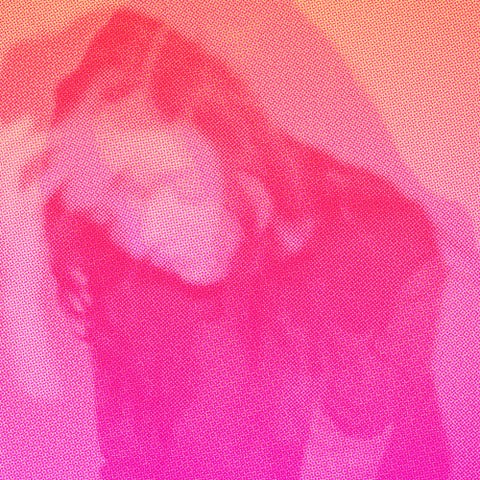 Getty Images I Tiffany Hong
I have been prone to high stress and anxiety for as long as I can remember.
When I was in the fifth grade, my teacher told me that I was going to get an ulcer by the time I was 20 if I didn't calm down. While reading The Scarlet Letter in high school, our class was instructed to put a letter on our shirts to symbolize our biggest faults. On mine, I put "HS": high strung.
My anxiety is, in part, rooted in my parent's divorce. They separated when I was four years old, and I haven't spoken to my biological father since their divorce. My mom remarried when I was 11, and ever since then I've thought of my stepdad as my "real" dad.
As I got older, I developed a tendency for perfectionism to cover up the fact that things weren't going well at home. I'd think to myself, if everything is going okay school-wise, then no one will ask me what is happening at home. Maintaining a picture-perfect facade became incredibly important to me—I needed to make sure everything looked fine so that no one would ask me how things were going.
Part of my anxiety could be rooted in my own genetic makeup. My biological father struggles with substance abuse, depression, and anxiety, but since we're not in contact, I don't really know the extent of it. I also know that my grandmother had mental health issues, though again, I don't really know more than that. Because I only have this vague information, it's hard to know how much of my anxiety is wired in me.
I'm 30 years old now, and these days, my anxiety and stress are mostly triggered by small things that don't really matter in the big picture, but can be really frustrating in the moment. Travel can be a real stressor for me. Work situations can get me all riled up, too. If something is happening where I can't control the situation, my heart starts to race and I can easily spiral hard and fast. I get into a mentality where everything seems terrible, and everything is wrong, and it can be really tough to switch out of this mindset.
I've gone to therapy, and my therapists have told me that my symptoms are aligned with anxiety, and that I definitely qualify for medication if I want to take it. I don't. I'm in a grey area where my anxiety absolutely affects my life but it doesn't control it, so I prefer to pass on prescriptions. I honestly don't like to be on any medicine stronger than Ibuprofen. I think I try to avoid drugs that could cause strong reactions, because I feel that will ensure I'm in control of my own body and mind.
I've used meditation, yoga, and other types of exercise to manage my anxiety, but this year I tried CBD for the first time and I loved it. I feel like my anxiety has gotten so much better ever since. I started with a tincture, but I find that the vape pen is even more helpful for me. It's most useful in those situations where I can feel myself starting to get really stressed out—it's this immediate action I can take to calm down.
I think that CBD is also great for helping me recognize those anxiety-inducing moments before they get bad. When I first sense that I'm beginning to freak out, I'll think to myself, I should take a couple deep breaths and find my CBD pen. Knowing that I can calm myself down with my pen makes me more conscious of when I'm getting stressed. The pen itself has literally become a symbol; it's a physical object that I know is going to calm me down, and that's really powerful. It gives me something to do and takes me out of my head for a second.
Ultimately, CBD is a nice solution that works really well for me right now. I hope that I'll be able to keep my anxiety under control in the future so that I can keep on using it in combination with my other anti-anxiety routines. Who knows how things will progress? If my anxiety ever gets more intense—to the point that I feel like it's interfering with my life in a really big way, or affecting my relationships—I'll talk to a therapist about what's best. But for now, having a CBD ritual has helped immensely.